Medical Student Academic Opportunities   The Office of Clinical Education conducts a 22-month Clerkship Program for Oklahoma State University College of Osteopathic Medicine third- and fourth- year medical students. Clinical education programs, except elective rotations, are located within institutions that either have an Affiliation Agreement or are under the direct management of the College. The Office of Clinical Education also oversees the application process and scheduling of all visiting students completing rotations at the OSU Medical Center and its clinics.
Clerkship Program   The Clerkship Program is under the direction of the OSU College of Osteopathic Medicine at OSU-CHS. The program is directed by individual clinical departments and the Office of Clinical Education and is designed to provide each student with education and primary care training in the areas of:
For more information about these opportunities contact the Office of Clinical Education at 918-561-8293 or visit https://health.okstate.edu/com/clinical-education/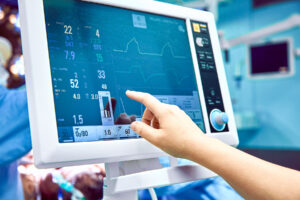 OSU Medicine uses CardioMEMS HF System to monitor changes in...
Read More