Residencies & Fellowships
The Osteopathic Medical Education Consortium of Oklahoma (OMECO) is a consortium that consists of Oklahoma State University Center for Health Sciences, teaching hospitals and physicians working to provide osteopathic graduate medical education in rural Oklahoma.  OMECO develops evaluative tools, curricula and ensures access to learning resources necessary to provide quality postgraduate medical education to interns, residents and fellows, so they may become qualified, competent physicians.  OMECO is also now recognized as an Institutional Sponsor by the Accreditation Council for Graduate Medical Education (ACGME) for the Teaching Health Center residency programs. 
For more information about the OMECO Residency and Fellowship programs contact Lesley Vanvolkinburg at 918-561-1414 or visit: https://health.okstate.edu/gme/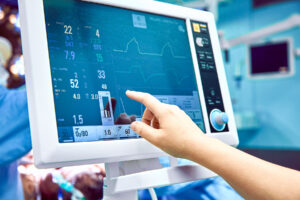 OSU Medicine uses CardioMEMS HF System to monitor changes in...
Read More